Fishing in the fish-rich Linge
The Linge and certainly the part from Heukelum to Gorinchem is very rich in fish. The nutrient-rich water and the plants in the bank provide a large amount of young fish every year. It is logical that there are also many predatory fish swimming in the Linge. Unique is the amount of tench that is present in the river but you will also find alver, roach, bream, kolblei, carp and reed roach. The predatory fish stock consists mainly of pike but pike perch, perch and certainly also predatory fish are absolutely good to catch.
Fishing is possible from our electric aluminum boat and from our unique hard belly boats.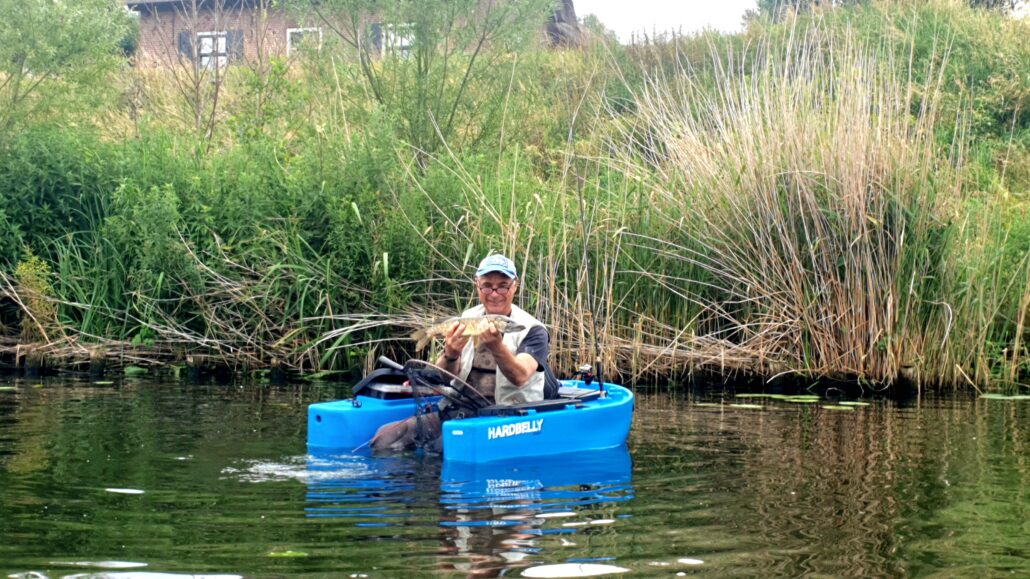 Unique in the Netherlands are our hard belly boats. Complete with waterproof boxes, rod holders, wading suit and flippers, you fish so close to the water that this gives a totally different experience than fishing from a boat or from the shore. One with nature! Go hunting for that beautiful pike, that fat perch, drifting along the banks of the Linge. Or fish for whitefish in places where no one can get from the shore. Find the tench!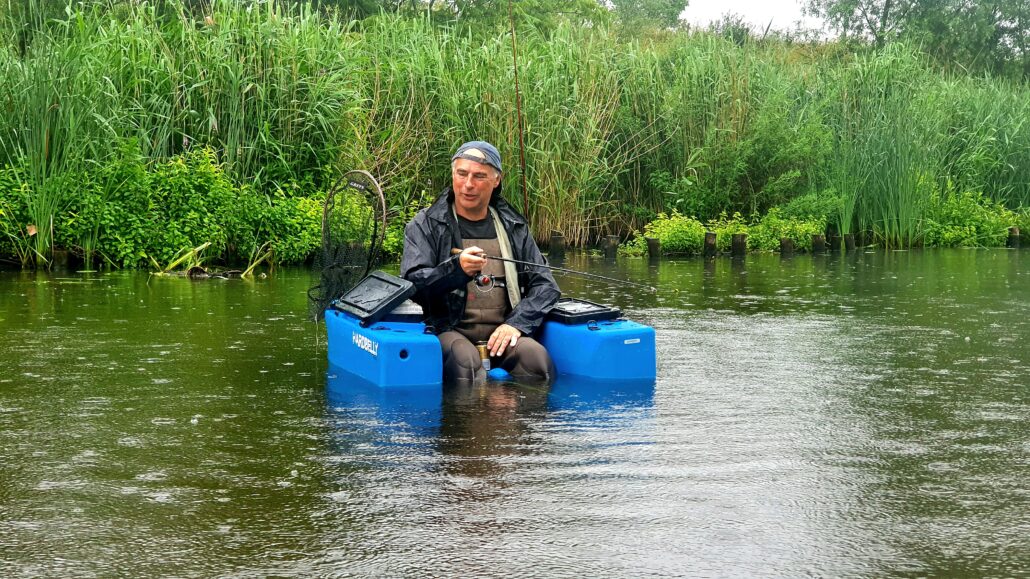 There are 4 hard belly boats available and there are wading suits (2x shoe size 8, 1x size 9 and 1x size 12). If necessary, fishing rod gear can be rented. The hard belly boats can be rented for half a day (€45,-) or a whole day (€65,-). Times in consultation.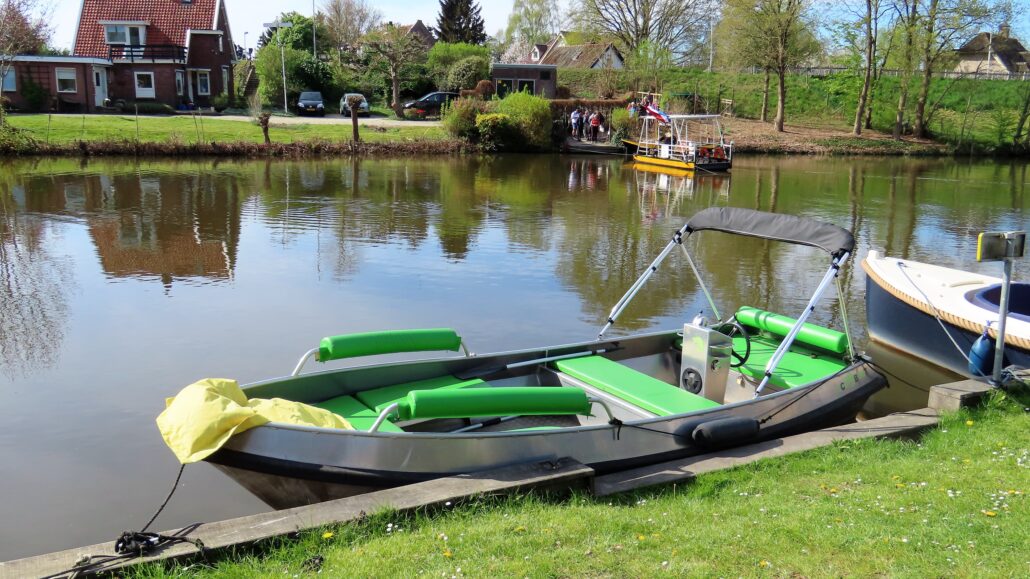 The electric aluminum boat is perfect for trolling but also for casting out the side with shads or plugs while sailing. The boat can be booked for 3 hours or for a whole day (7 hours).
Fishing techniques and species, what can you expect?
For fishing for perch and predatory bleach we use small plugs or small shads. For the predatory blob, you can hardly fish fast enough. Throwing and turning inside. Sometimes a roofblei grabs it while you are verticalizing quietly, but usually the bite follows during the hard inside turning, stopping briefly and turning!
We also attack a perch with small shads, plugs (which dive 2 to 3 meters) or we use a drop-shot montage with a dead, here also fine to catch, black-billed goby. Very effective! The pike also picks up on this, so a somewhat thicker fluoro bottom line is important.
We do pike with some larger lures but also smaller lures and the black-billed gobies on the drop-shot are caught by the pike here. Casting to the shore or trolling with plugs, or fly fishing with streamers, it all works!
Huur een sloep, een belly boat of een sup